For your business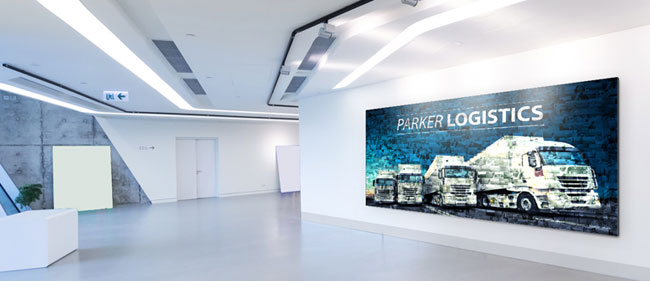 Photo mosaics are used by businesses for 2 main reasons. On one hand they allow for a creative and detailed presentation of the company to customers and partners. Besides that, photo mosaics are also great as a team building instrument and for employee identification.
1. For 100% Employee Identification
Today the success of a company is dependent on two target groups: the customer and the employees. With a photo mosaic, both target groups can be given a meaningful and proper representation at the company.
A typical use for photo mosaics is team building. A photo mosaic makes it visible, that each employee in the company is part of the "big picture".
It is possible to create a photo mosaic using portraits of the employees to create a larger picture, which is usually the company logo. That is a creative way to increase employee's indentification with the company, and creates a feeling of being a team. This effect is perfect for training and company events.
A photo mosaic creates a team feeling that brings together employees from all branches of the company. Even colleagues that are working at other locations are near when they are part of a photo mosaic. That way there is an emotional team building aspect, even if the company is spread out over multiple locations.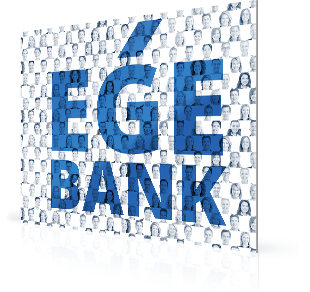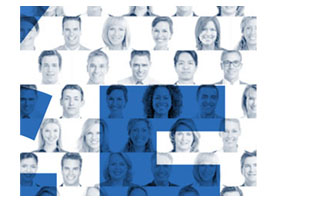 2. For Creative Marketing
More and more businesses are using the emotional power of photo mosaics for communication. Lufthansa, Coca-Cola or Audi – it doesn't matter. Many companies have already started using photo mosaics for marketing.
Whether as an unusual customer gift or as a special giveaway for conventions – we create unique mosaics for businesses. For large quantity orders there are special conditions that we offer businesses.
"We are Company"
Photo Mosaics on Alu-Dibond
240 cm x 120 cm, 3 mm thick
semi-matte
990 £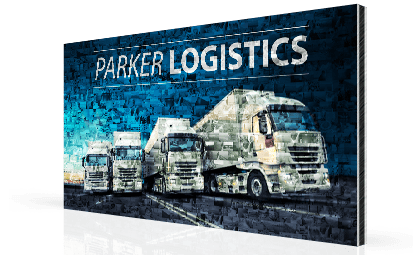 "We are Company"
Photo Mosaic on Acrylglas
240 cm x 120 cm, 8 mm Glass
Diamond-cut edges
1,450 £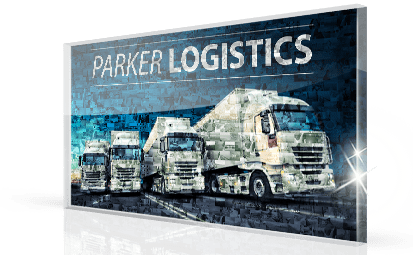 Photo Mosaic Poster as a Giveaway
Your photo mosaic should be given to employees or customers as a poster? For that we offer photo mosaics on poster in print runs. These are perfect as emotional marketing for internal communication, or as a giveaway at a convention or exhibit.
DIN A3 Photo Mosaic Poster – Digital print, 135 g paper matte or glossy
Print quantity
Net price
100
265 £
500
345 £
1,000
545 £
5,000
1,490 £
DIN A2 Photo Mosaic Poster – Digital print, 135 g paper matte or glossy
Print quantity
Net price
100
545 £
500
745 £
1,000
1,145 £
5,000
2,790 £
DIN A1 Photo Mosaic Poster – Digital print, 135 g paper matte or glossy
Print quantity
Net price
100
845 £
500
1,150 £
1,000
1,890 £
5,000
5,490 £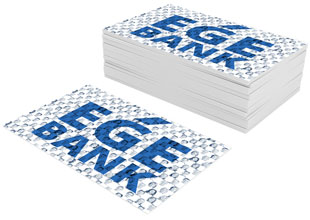 Please take into consideration that the production time for poster print runs can take up to 2 weeks. Wholesale prices do not include taxes and shipping.
Contact us now – free and without obligation to order
Use the time while waiting for an answer from our experts. Under FAQ you will find information about photo mosaics. If you need to contact someone faster, simply call our service line. You can contact us at the number 0049 30 400 544 510 on work days from 8am – 5pm.