A dust-cloth or a feather duster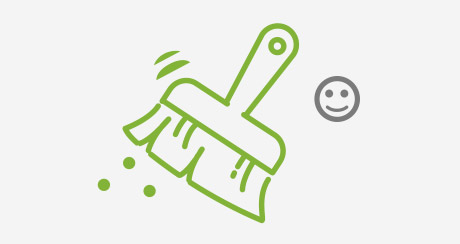 The fastest way to clean dust and light soiling from a canvas print. This is easy and uncomplicated.
A damp cloth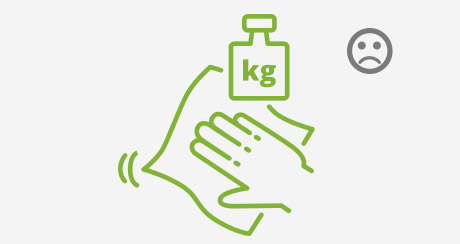 A damp cloth can be used to remove light soiling. But be careful: Do not rub hard on the surface under any circumstances!
---
Cleaning agents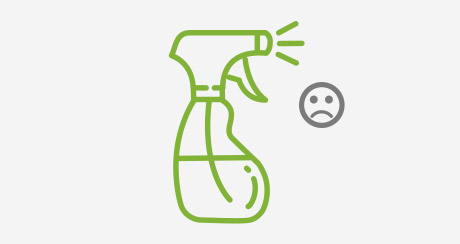 The most effective way of destroying your canvas. Do not use cleaning agents under any circumstances!
Use gloves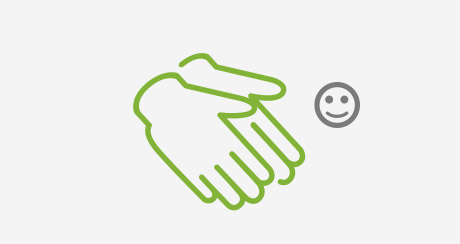 Wearing gloves means you will avoid leaving fingerprints when you move your photo canvas.
---
Tips for cleaning your mosaic canvas
A canvas print is a photo printed onto a canvas fabric, which is then mounted onto a stretcher frame. The print on the canvas is splash-proof and fade-proof for up to 75 years. Once the canvas is hung on the wall, an occasional dusting of the frame should be enough to take care of your photo canvas.
If your canvas gets soiled, you can remove the dirt with a damp cloth. But you can do the wrong thing here.
Make sure you don't use any rough cleaning aids because this can lead to unsightly scratches in the print.
Avoid rubbing with pressure. This can remove colour from the print, damaging the image.
Do not use any cleaning agents or solvents. These will immediately damage the print and destroy your photo canvas.
Did you know? Avoid direct sunlight when hanging your canvas photo. Only by this the colours will last up to 200 years.