Tightening a Mosaic on canvas the easy way
A photo canvas is mounted on a wooden stretcher frame. Since wood is a natural material, it can warp and the canvas can loosen. But it's very easy to re-tension a photo canvas. We explain how you can re-tension a canvas in just 4 easy steps.
1. Required materials
To re-tension a canvas, you'll need 8 tensioning wedges and a small hammer. The tensioning wedges come with the canvas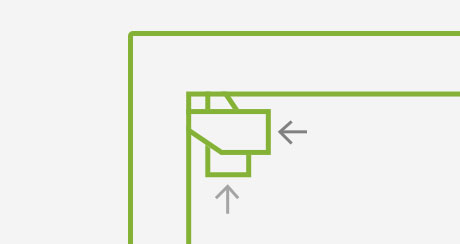 2. Insert the wedges
Insert the wedges into the respective slot in the frame so that the straight edges of these lie along the bar of the frame.
---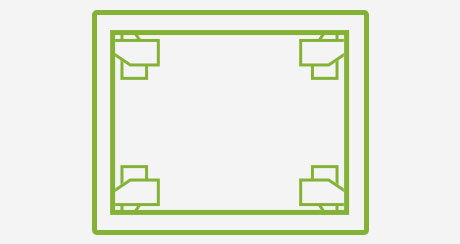 3. Insert in all four corners
Repeat this process for all four corners of the canvas so that there are two tensioning wedges in each corner.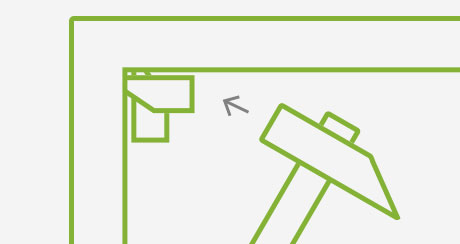 4. Re-tension the canvas
Now carefully tap the wedges into place with the hammer – one opposite corner after another – to tighten the canvas. Done!
---
Did you know? Avoid direct sunlight when hanging your canvas photo. Only by this the colours will last up to 200 years.
---